Dealer Stock Cars CLICK HERE

You can pick up wholesale dealer stock cars here.
MEMBER SITE CLICK HERE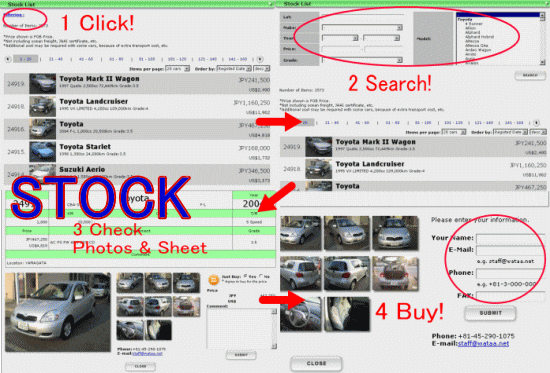 WATAA provides access to stock information of dealer stock. Information is updated daily and designed to support professional car dealers. The WATAA is accessible only by registered members. Please feel free to register today on a trial basis.